Fall is here and the gardens are taking a lot of my time right now getting them ready for winter. I always hate this time of the year having to cut back all my beautiful flowers.
The Chrysanthemum in containers. This is a pink and white. The white is very delicate looking on this one.
More of the pink and white. This sported off my pink and it will be interesting to see if it does the same next year.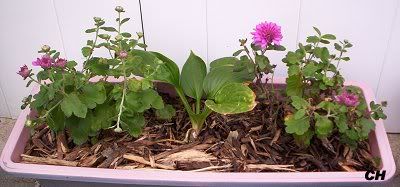 The solid pink Mum with a small Hosta in the center. Now my intentions are to leave these containers where they sit. This is on the North side of my patio so light shade most of the day and direct sun for a couple hours, but wide open completely to those NW winds which can be the hardest part about winter. I intend to find something that I don't have to move containers with. Looking ahead to that old age and not being able to. We'll see if these can come back next Spring and if they end up being what I can keep in there year long.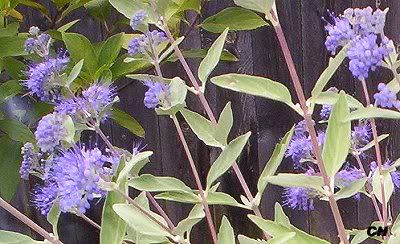 A little closer up of the Blue Mist shrub. Color keeps getting deeper on these as the weeks go by. I will hard prune these again in the Spring to about 6 inches to get them to fill out even fuller.