Some of the things that show different colors as we go into the fall season and the late bloomers that keep on going.
The Sempervivum turning red for the fall and winter seasons with the pink Chrysanthemums showing off their lovely blooms.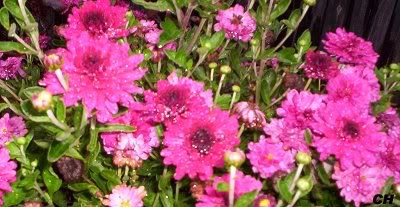 The burgundy Mum is a color that I just love. Since everything is cut back here it helps draw attention to itself.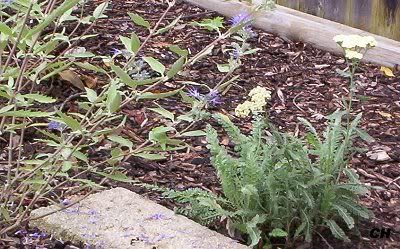 The Yarrow is back in bloom alongside the Bluemist Shrub.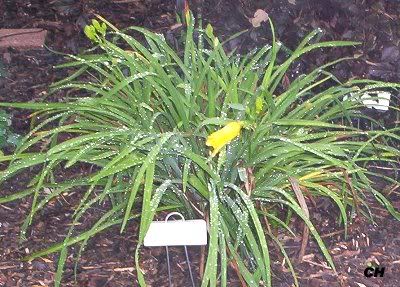 Stella de Oro just keeps blooming. You can see more scapes here. I will cut it down this week since I am going to be busy for a while and don't want to be out there this winter cutting back.