Spring was a long time coming this year. We're to get frost again tonight though. I know it will do a little damage to Hosta but that's part of gardening. Things are behind but at least everything is finally growing for the season here.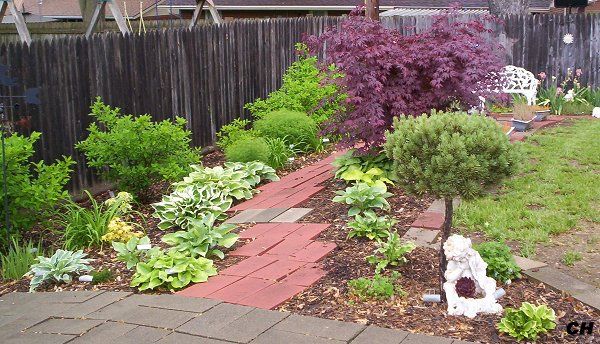 The path is really coming alive after such a slow Spring.
The Mums are very slow coming in this year compared to years past.

The Ninebarks in bloom. I love the burgundy foliage after the beautiful blooms.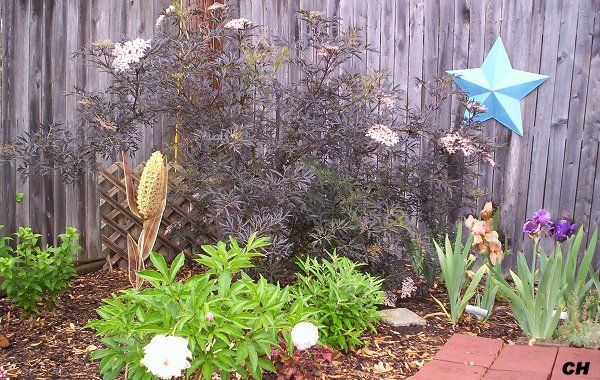 The Sambucus Black Lace, AKA Elderberry and the Peonies in bloom. Unfortunately the color did not show up for the Peonies.
The Japanese Maple Emperor 1 and Hosta garden. The Hosta in this area are taking off well finally.
Some of the Salvia in bloom with the colors complimenting one another.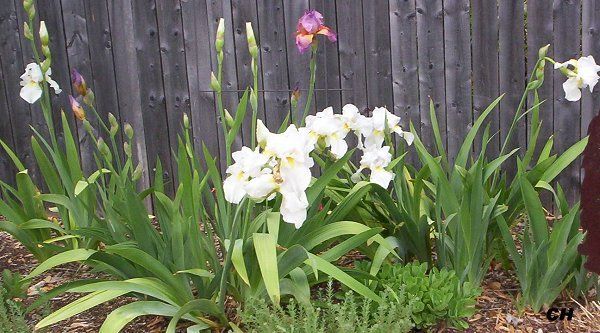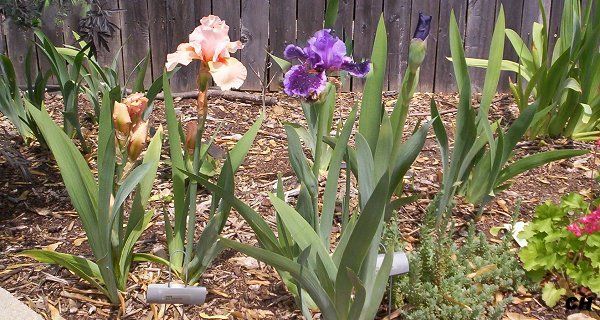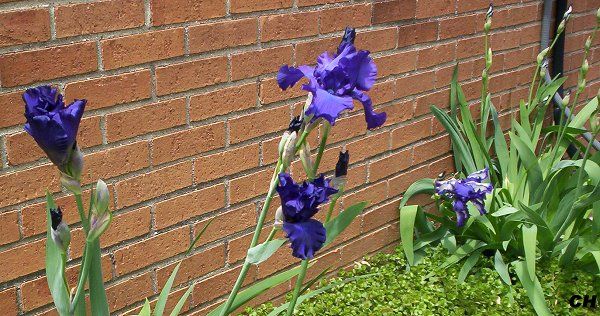 Some of the Iris that have been in bloom at Sunray.