Spring was a long time coming this year. We're to get frost again tonight though. I know it will do a little damage to Hosta but that's part of gardening. Things are behind but at least everything is finally growing for the season here.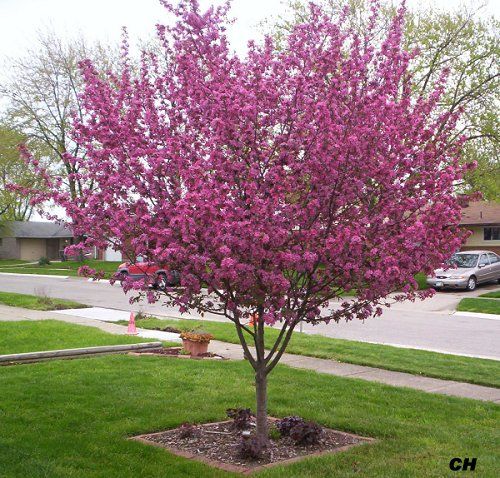 The beautiful Malus Purple Prince. Even with suckering, I love this Crabapple. It has bloomed faithfully for me ever year.
My Bloomerang Lilac must be in it's 3rd Summer for me this year. It had bloomed both the first year and although still not at top height yet, this year it bloomed abundantly and I am quite happy with it's 3rd year in the ground.
The lovely Heather Hill on the front side of my house. I have a few newer ones in there planted last year but they'll be up to size within a couple more years. The upper parts are my patchwork Sedums.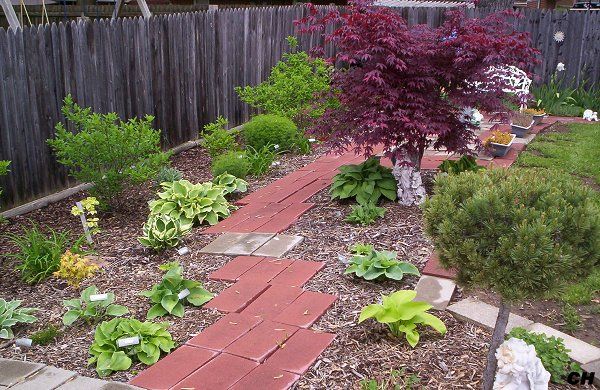 Going down the pathway of the garden. The Hosta are finally coming up along this path and doing well.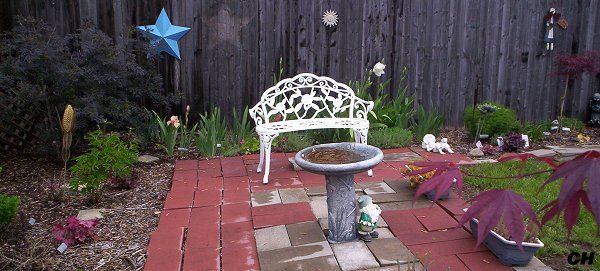 This is where the garden beds were taken out last summer. With what is left it's starting to grow in and you can see the Sambucus Black Lace leafed out.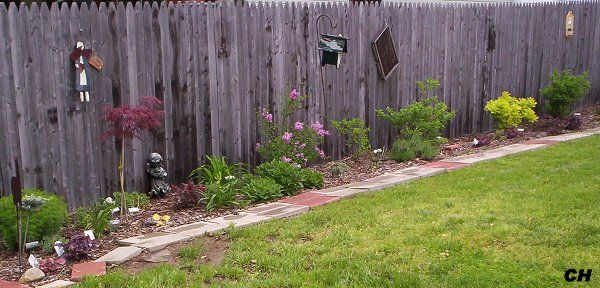 The back line is coming along. Hoping to get some height and fullness on the flowering shrubs. Most everything else here was new last year and will take a couple more years to fill in the areas.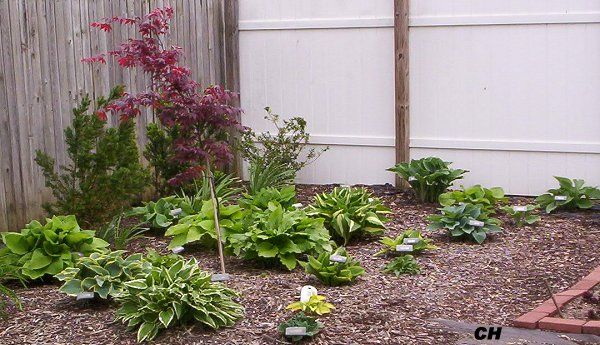 The Acer p. Emperor 1 was put in last fall so a lot of years yet for that to develop to a decent size, but felt it would be a compliment as well as some shade for this Hosta bed.
Hope your Spring has been a better growing season than mine has been so far although we sure have gotten the rain which should be a big bonus for everything growing well over the next month.