The Winter of 2014 is one making records. We are so far past the amount of snow we should have, let alone the rigid freezing weather making history in this area. The whole country has been affected but the Midwest especially so with fresh snow coming down again as I write this.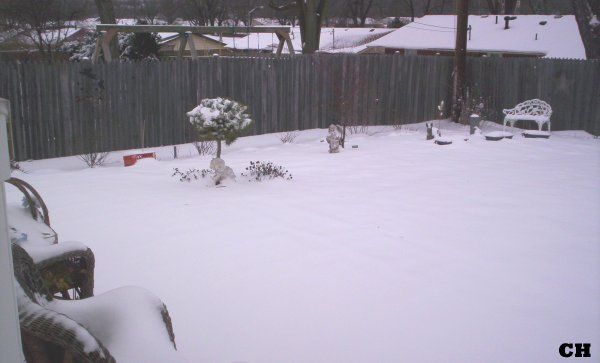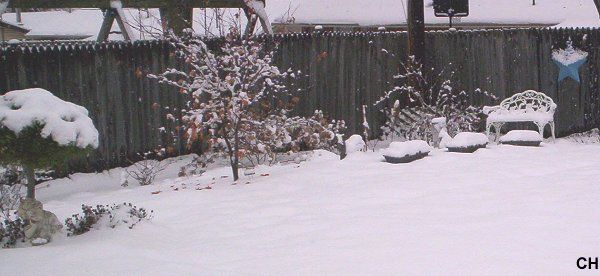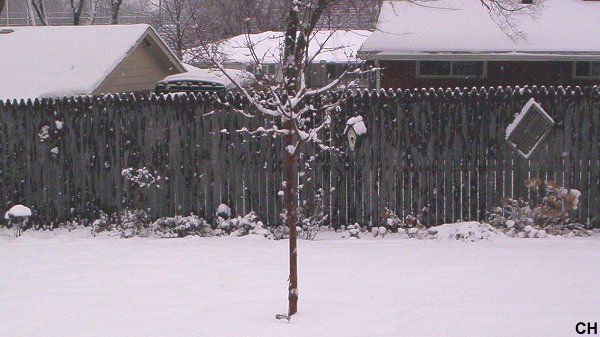 Photos of the snow are always beautiful to take and view while it's still white and pristine. For me it just keeps me in and doing things about the house that need doing.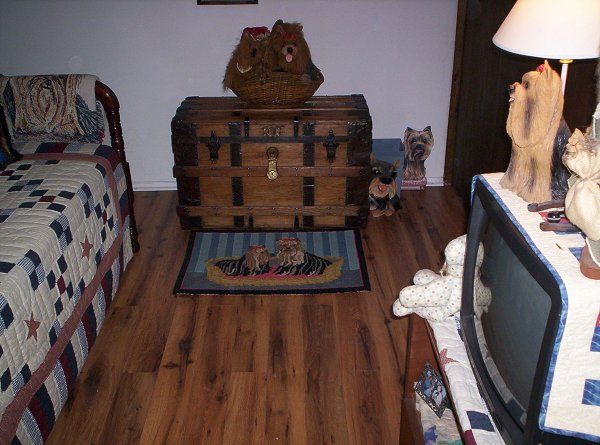 Decided to redo the floors in a couple of the bedrooms. The laminate choice here is a little lighter with the dark areas to tie everything together with the furniture. As you can see I keep a few different
Yorkies
in here.
I love the laminate choice here for my bedroom. The nice thing about both these is that they have a little texture to the laminate that is sorely lacking in most laminate.