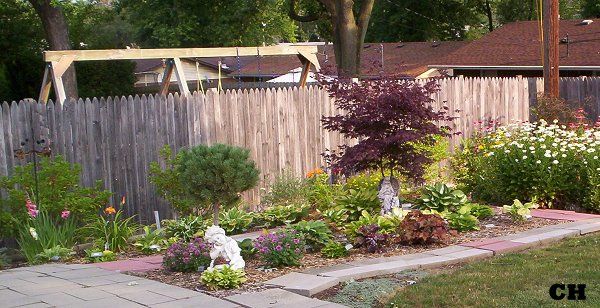 The family garden is still looking decent even with the constant 90's and some days over 100, but it's taking it's toll. These are photos from a couple weeks ago. Afraid the last couple weeks with too many days in the 100's has really ruined my gardens for the year and I most likely won't have much to post after this.
The Echinacea, Daisies and Coreopsis are all blooming in the heat which they tend to handle much better than a lot of other perennials.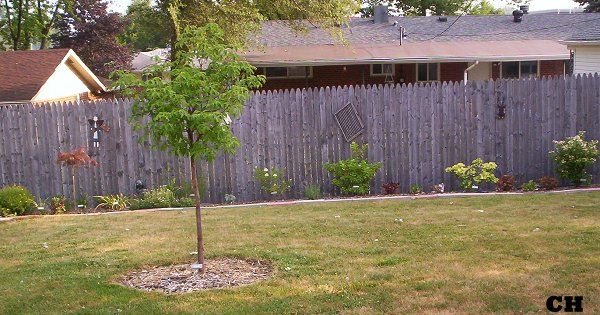 The backline is surviving but the extreme heat hit so early this year that I haven't had any significant growth on my flowering shrubs which is a big disappointment as I wait for them to grow up. Most of the Hydrangea are blooming and others have buds that are opening up now.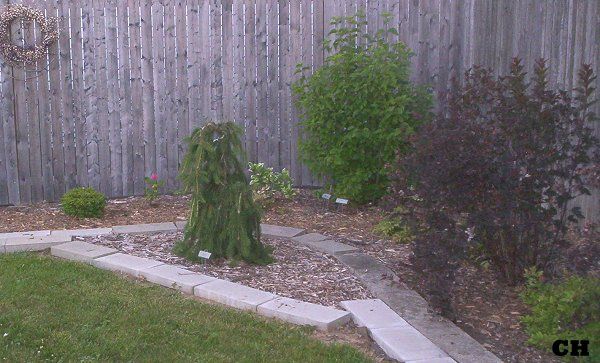 The back corner with the Viburnum Autumn Jazz is through blooming and setting up the berries for winter. No further blooms on my Clematis there so hoping again that this has not totally burned up this year as the second one is gone.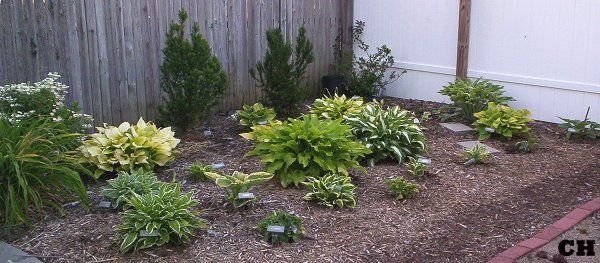 The shed garden was still holding on but again the heat has taken it's toll on everything in the last couple of weeks.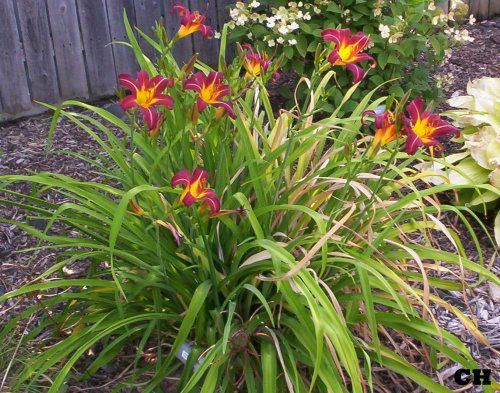 Daylily Ruby Spider. One of my favorite Daylilies as it's such an eye catcher.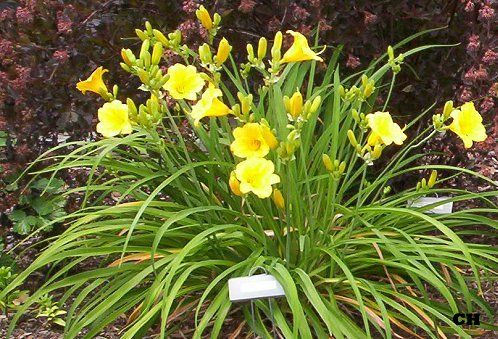 Daylily Stella De Oro. Love how much she reblooms here with her bright yellow cheery color.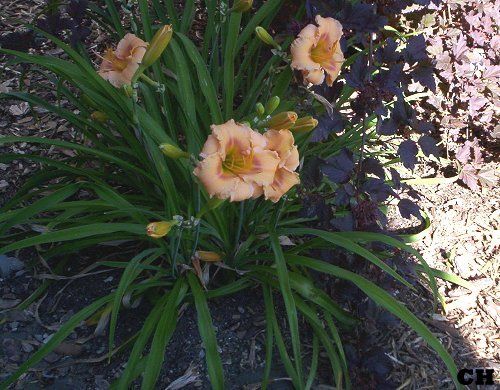 Daylily Bordello Queen is one of my first Daylily bloomers each season and always so elegant and soft.