The gardening season has been the worst I recall for most of us in the country. The heat and drought just did not give us a break here. I lost lots of plants and the ones that are here did not do well. My Hydrangeas did not bloom as well as normal, I believe most of their buds just burnt up. I'm hoping next year is an improvement and I've just been glad for what I do have.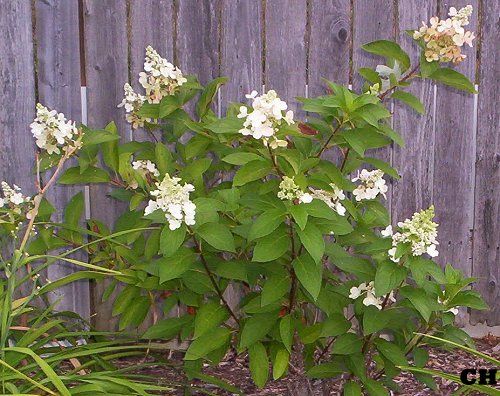 Hydrangea Pinky Winky. I love this Hydrangea. Nice big blooms this year so I expect it to get better as it matures.
Hydrangea Vanilla Strawberry. Love this one. Last year was the first blooms and I got I believe 3 on it. Still not mature but there are blooms everywhere. It's normally not this sparse of leaves but the heat and drought took it's toll on most of my Hydrangea and it lost most it's leaves, but it still put out lots of blooms.
Hydrangea Limelight. Thankfully can live through most anything. It didn't grow this year, but then nothing else did either. The blooms are smaller than normal but it does have them.
Hydrangea TarDiva. This one probably looks the worst for blooms. I have 2 and this one has the most blooms but they are very little.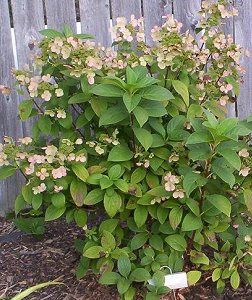 Hydrangea Quickfire. In July and August going through it's changes of color. Unfortunately in this weird year, Quickfire started blooming in MAY, and the buds and blooms finally burnt up before we headed into fall.
The Caryopteris Blue Mist Shrub, in the Spirea family of shrubs is blooming well this year.
The burgundy Mums are doing ok as a rule, but a couple are pretty burnt up also.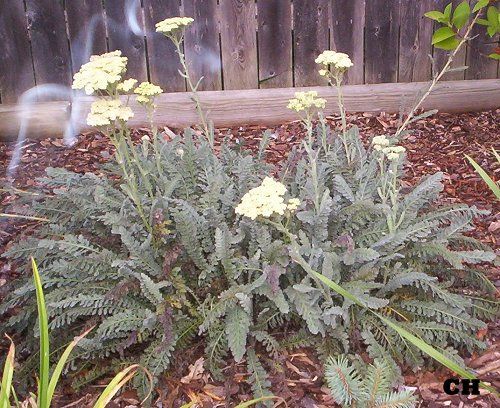 Of course the trustworthy Yarrow. It grows and even blooms no matter the weather.

I've taken out almost 2 full garden beds this year. Between whirlygigs and droughts it's become a little much. Let's see if I regret this, although I do to some extent, I know it will be a little easier to take care of next year.