Heather and Heaths are beautiful evergreen shrubs year round in my zone 5/6 area. I love Heather, these are such beautiful plants with their fine needle foliage and are evergreen. Most are smaller ranging in size from 6 inches to 18 inches. The ones shown here that are blooming right now are Heath Erica's except for the one Williamsii and are all summer bloomers and tolerate alkaline soil. My soil being both neutral and clay, these are a few that have worked out for me.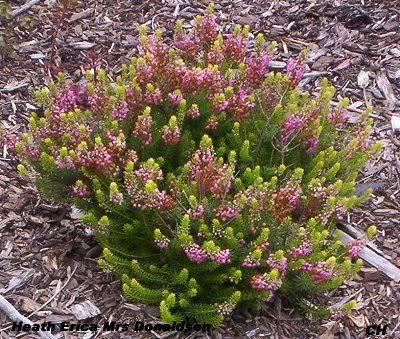 Mrs Donaldson is a beautiful Heath Erica and is putting out full blooms now that are lovely and is one of my favorites.
Heath E. Yellow John. This is one that I got strictly for it's stunning yellow foliage, but the white flowers are also lovely and are just starting to open some buds. You can't ask for more than lovely blooms, lovely foliage, and evergreen.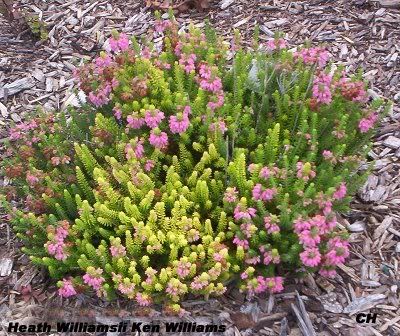 This lovely Heath Williamsii is Ken Wilson, another stunning plant when in full bloom. You can see how lovely already and just starting to open up buds.
Heath E. Ida M Britten has been in bloom a little longer and starting to lose some of hers now but still lovely.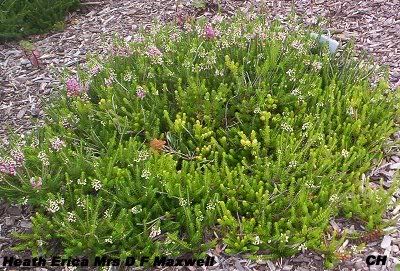 Heath E. Mrs D F Maxwell is a lovely Heather and just starting to display and open some blooms. She's another stunning one in bloom.